Why this program now?
When facing the new unstable business landscape we understand that developing and implementing new businesses, new strategies and new ways to operate has probably never been so challenging and never so potentially rewarding as it is now.
A new unstable business landscape shaped by
Digital transformation exponentially impacting the way we do business
Global stagnant economic growth
Increasing geopolitical tensions create new risks and opportunities
Environmental challenges manifested in changing customer preferences and new regulations
Apply here
Program PDF
References
Team lead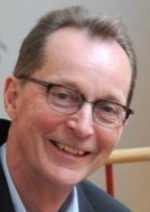 For more references and information, please feel free to contact Anders. The description is also available in PDF-format via the PROGRAM PDF button.
Executive Program in Industrial Management
For what kind of companies?
This program is primarily designed for industrial companies, with examples as: ABB, Atlas Copco, BAE Systems, Billerud Korsnäs, Bombardier, Camfil, CEJN, DeLaval, Electrolux, ELEKTA, Flir Systems, Ovako, SAAB, Sandvik, Scania, Siemens, SSAB, Starsprings, Uponor, Valmet, VBG and Wärtsilä.
Who are the participants?
The participants are often members of a management team of (or will likely soon to be). A majority of the participants are from Sweden but there are also participants from the rest of Europe and abroad.
The faculty
The participants might meet more than 40 lecturers. Almost 75% of the lecturers are specialists and senior managers/ executives from the business world. The other 25% are carefully selected academics.
A selection of our lecturers from recent programs
Henrik Henriksson, President and CEO, Scania
Stefan M. Nygård, Director, ICT Sourcing and IT Operations, Wärtsilä Finland Oy
Christer Bülow, VP Energy & Metal Fabrication, Atlas Copco Industrial Technique AB
Charlott Samuelsson, SVP Pattern Generators, Mycronic
Kai Wärn, President and CEO, AB Husqvarna
Anders Birgersson, President and CEO, VBG Group
Hans Holmström, CEO, Siemens Industrial Turbomachinery AB
Lena Sellgren, Chief Economist and Head of Research, Business Sweden
Jan Brockmann, COO and Executive VP, AB Electrolux
Bo-Inge Stensson, President and Managing Partner, Stensson & Associates AB
Matti Kaulio, Professor, KTH Industrial Engineering & Management
Mette Godsk Jensen, Implement Consulting Group
Bengt Engström, Industrial Business Advisor, Board Professional
Michael Gates, Associate Fellow of

Saïd Business School, Oxford
Themes in the program
Business environment and business strategy
Technology shifts and change of technology
Customer value-driven business development and sales
Value-based R&D management
Global sourcing and production
Leading and communicating change in an international business
Personal plan and commitment: The program ends with each participant making their own convincing presentation of an initiative they, together with a sponsor in their company, have decided to suggest or drive through. The purpose of this is to secure that the participants will have the ambition to effectively transform their learnings into value for their own company.
Integrated in the themes
Sustainability – in everything we plan and do
Digitalisation – driven by the fact that it has never before been so cheap, and with such quality, to collect, transmit, store, compute, analyse and convert so much data to knowledge, as it i today. Behind this we have a new general technology system, that now is enhancing and expanding itself exponentially. Hence the fuss!
Applications of digitalisation – comes on various levels in a multi-layer stack: IoT, big data, data science, analytics, AI, machine learning, Industry 4.0, 3-D printing, servitisation, new business models, ecosystems, blockchain & cybersecurity.
Dates
The content of the program is delivered over the course of 20 days. The 20 days are divided into five modules of four days each over a period of seven months. All of the five modules are mainly delivered in traditional face-to-face meetings with lectures, case presentations and structured discussions. No major efforts are required between the modules.
Calendar

25-28 August 2020
13-16 October
1-4 December
26-29 January 2021
16-19 March
Place
The program generally takes place in a countryside conference centre close to Stockholm and Arlanda airport. However, a part of the program might also be delivered abroad. KTH Executive School handles the booking of accommodation prior to the program start. The participants are responsible for settling their accommodation costs with the conference centre and, if necessary, to handle cancellations and cancellation costs according to the policies applied by the conference centre.
Fee
The fee for this program is SEK 235 000 (excl. VAT). This covers all material and literature necessary for the program. Travelling and accommodation expenses are not included.
Language
English
Application and admission
To apply, please fill in the application form below.
The participant's employer must authorise the application. The number of participants is limited. In the admission process KTH Executive School considers the applicant´s professional background as well as an adequate configuration of the group.
After the admission has been acknowledged the application is binding. A cancellation more than eight weeks before the start of the program will be credited with 90 % of the fee. A cancellation between eight and four weeks before the start of the program will be credited with 50 % of the fee. A cancellation less than four weeks before the program start will receive no refund.
Examples of references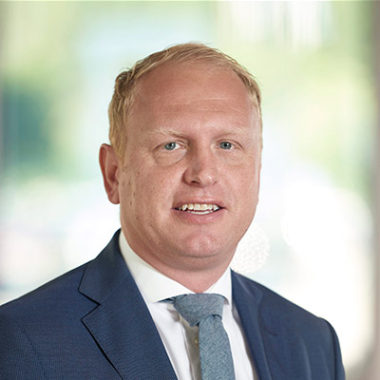 When it comes to the development of the company's business and strategy as well as understanding of the business environment, the Executive Program in Industrial Management gives valuable input and findings. The program provides a genuine in-depth examination of the strategic business decisions in manufacturing companies.

Henrik Henriksson — CEO, Scania CV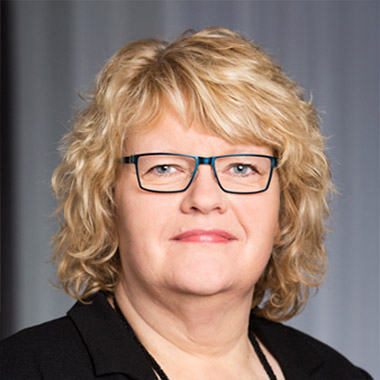 The Executive Program in Industrial Management has a very good width, and most likely your area of responsibility will be included giving you a chance to shine in front of your classmates. The content of the program is continuously adapted so it is always up to date in terms of industry news, trends, technologies, etc.

Christina Holgerson — Director of TQM & HR, VBG GROUP AB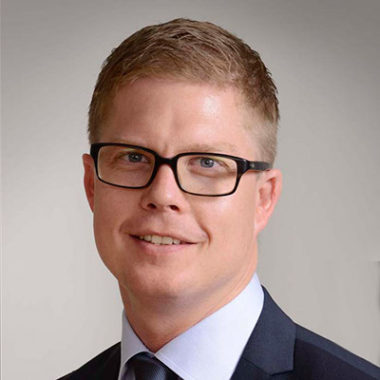 The Executive Program in Industrial Management provides a broad knowledge base to understand the complex surrounding of a modern industrial operation. Inspiring lecturers in combination plenty of participant interaction creates a learning environment that stretches beyond theory to provide true examples of true business implementation.

Anders Sundvik — VP Research & Development, Camfil AB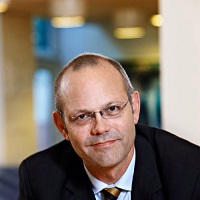 The Executive Program in Industrial Management has really been useful to me! Not just because of the very relevant content, but also due to the combination of high academic level and industrial reality. The large number of executive lecturers and the rewarding exchange with other participants has also been a key value for me. Apply for this program!

Hans Holmström — CEO, Siemens Industrial Turbomachinery AB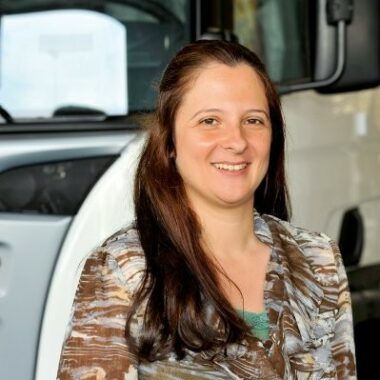 The Executive Program in Industrial Management is really useful. Different topics all connected and with great interaction between them, appropriate to the strategic leadership thinking. The fact that we always had theory and presentation of case studies, added to discussions together in teams, expands learning and collaborates with the exchange of information between the participants of the program. The network formed between professionals from different companies and areas, which contributes to an environment leading to new ideas and learnings, is also valuable. The cultural exchange between the participants was interesting, with the possibility of sharing experiences and knowledge, which I consider a plus to the program.

Suzana Martin — Head of Engine Workshop, Scania Latin America LTDA.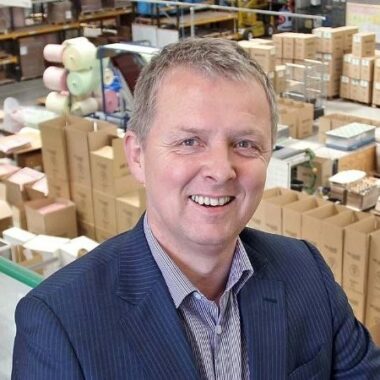 The Executive Program in Industrial Management provided valuable insight into strategic management. This has been put to good use ever since. The intensive format and inter-active elements provide a solid platform for learning. The content was varied and stimulating enabling all participants to contribute. As an Englishman working for a Swedish company I found the cultural elements very helpful and the energy of the faculty at KTH a real eye opener.

Bill Wikinson — Managing Director, Camfil UK Ltd.
Application
The participant's employer must authorise the application. In the admission process the admission unit considers the applicant's professional background as well as an adequate configuration of the group. The number of participants is normally 22 +/- 5.