About Industrial Management
To develop and implement new businesses, new strategies and new ways to operate, are some of the most important and demanding undertakings senior managers and officers in technology based enterprises face. It is demanding, partly because the properties of the core technologies and technology systems applied must be taken into account. Likewise, the characteristics of the industry and the business environment, with its political, economic, sociological and environmental change drivers, also need to be taken into account.
The Executive Program in Industrial Management is intended for members of a management team of e g a division, an SBU, a business area or a product area. The participants might also be prospective members of such a management team, highly respected specialists, or senior managers and officers on other key positions. The program is designed to deliver know-how, broadened perspectives and inspiration, and focuses on the particular challenges that arise within industrial enterprises where e g raw material, components, subsystems, software and knowledge are transformed into a variety of products, systems, solutions and services.
Apply here
Program pdf 2018
Programansvarig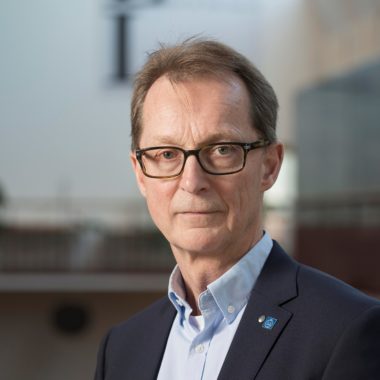 Executive Program in Industrial Management 2018
Themes in the program
Business environment and business strategy
Technology shifts and change of technology
Customer value driven business development and sales
Value based R&D management
Global sourcing and production
Leading and communicating change in an international business
Personal plan and commitment: The program ends with each participant making their own convincing presentation of an initiative they, together with a sponsor in their company, have decided to suggest or drive through. The purpose of this is to secure that the participants will have the ambition to effectively transform their learnings into value for their own company.
Read more about the themes in our Program pdf.
A selection of our lecturers from recent programs
Henrik Henriksson, President and CEO Scania
Stefan M. Nygård, General Manager Business Development Wärtsilä Finland Oy
Christer Bülow, Integration Manager, Atlas Copco Industrial Technique AB
Charlotte Samuelsson, SVP Operational Excellence, Mycronic
Kai Wärn, CEO AB Husqvarna
Anders Birgersson, CEO and President VBG Group
Hans Holmström, CEO Siemens Industrial Turbo Machinery
Jan Brockmann, COO/CTO AB Electrolux
Bo-Inge Stensson, Elekta Procurement
Matti Kaulio, Associate Professor, KTH Industrial Engineering & Management
Lennart Evrell, President and CEO Boliden Group
Ulf Södergren, CTO Assa Abloy
Mette Godsk Jensen, Implement Consulting Group
Bengt Engström, Industrial Business Advisor, Board Professional
Michael Gates, Associate Fellow of Saïd Business School, Oxford
Dates
The content of the program is delivered in 20 days. The 20 days are divided into five sessions of four days each over a period of seven months. All of the five sessions are mainly delivered in traditional face-to-face meetings with lectures, case-presentations and structured discussions. No major efforts are required between the sessions.
August 28-31, 2018
October 16-19
December 4-7
January 29-February 1, 2019
March 19-22
Place
The program takes place in a countryside conference centre close to Stockholm and Arlanda airport. KTH Executive School handles the booking of accommodation prior to the program start. The participants are responsible for settling their accommodation costs with the conference centre and, if necessary, to handle cancellations and cancellation costs according to the policies applied by the conference centre.
Fee
The fee for this program is SEK 235 000 (excl. VAT). This covers all material and literature necessary for the program. Traveling and accommodation expenses are not included.
Language
English
After the admission has been acknowledged the application is binding. A cancellation more than eight weeks before the start of the program will be credited with 90 % of the fee. A cancellation between eight and four weeks before the start of the program will be credited with 50 % of the fee. A cancellation less than four weeks before the program start will receive no refund.
Application
The participant's employer must authorize the application. In the admission process the admission unit considers the applicant's professional background as well as an adequate assembly of the group. The number of participants is normally 22.
Referenser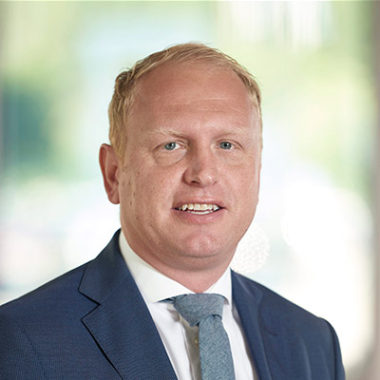 When it comes to the development of the company's business and strategy as well as understanding of the business environment, the Executive Program in Industrial Management gives valuable input and findings. The program provides a genuine in-depth examination of the strategic business decisions in manufacturing companies.

Henrik Henriksson — CEO, Scania CV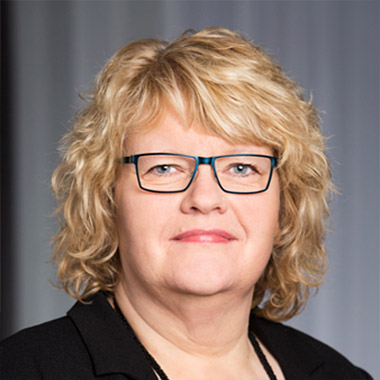 The Executive Program in Industrial Management has a very good width, and most likely your area of responsibility will be included giving you a chance to shine in front of your classmates. The content of the program is continuously adapted so it is always up to date in terms of industry news, trends, technologies, etc.

Christina Holgerson — Director of TQM & HR, VBG GROUP AB
The Executive Program in Industrial Management provides a broad knowledge base to understand the complex surrounding of a modern industrial operation. Inspiring lecturers in combination plenty of participant interaction creates a learning environment that stretches beyond theory to provide true examples of true business implementation.

Anders Sundvik — VP Research & Development, Camfil AB