Why this?
The technical development is going fast, technologies that a few years ago were unheard of are now playing essential roles in business and technological development. The necessity of having a high rate of change has increased for both individuals and companies. Join us for this two-day course specially designed for KTH alumni, where context will be a core course focus so as to gain an overview on how to apply technologies in a company.
The course will cover Digital Transformation, Artificial Intelligence, and Cybersecurity. Get an upper hand on the latest buzzwords and learn strategies, methods and approaches that are directly applicable for you to be able to deftly tackle the digital transition.
Register here
References
Team lead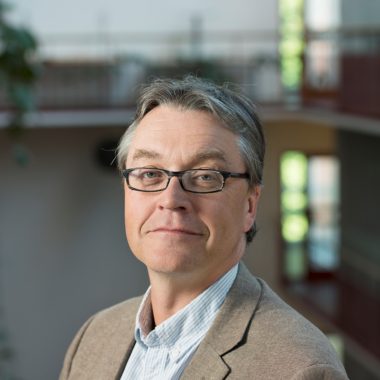 From the content
Digital Safari

A personal digital expedition into the new digital world.
What's the current status of the various fields of digital technology?
Behind the buzzwords: the cloud, BYOD, Mobile First, IoT, Big Data, AR, VR…
The new business landscape and lessons learned from early transformations
Experience from other sectors that have been fundamentally transformed.
Dynamic impact on sectors, and a shift in technology.
What is happening within a given field and where are we heading?
On AI 
Why is AI happening right now?
Behind the buzzwords: Machine learning, AI, Deep learning, General Intelligence, Singularity…
What questions shall an individual or a company ask themselves regarding AI?
On Cybersecurity
How can we ensure the security in our organisations and at the same time capture the business opportunities that digitalisation brings?
For whom?
KTH alumni
When?
4 December and 12 December 2018
Where?
At KTH Royal Institute of Technology, Stockholm, Sweden
Language
All lectures, discussions and documentation will be in English.
Fee
SEK 14 900 (excl. VAT) which includes diagnostic test, documentation, lunches and coffees.
Application
Register on the form below. Add the year you graduated from KTH, what degree you have and what main industry you have been working in. We take into account your experience and the group's composition when considering applications. Group size is limited.
This course needs 15 registered participants to start. The course is only for KTH alumni. The fee will be invoiced when 15 people registered to the course.