What will I learn?
The Internet of Energy Bootcamp is a unique opportunity to get abreast of technological change, to understand business trends and to know how to respond to the opportunities and disruptive effects of digitalisation.
What is in it for me?
Acquire industry-wide service development skills (learn from other segments)
Learn latest big data/cybersecurity techniques and use energy-specific tools
Unique EU-wide industry learning opportunity
References
Team lead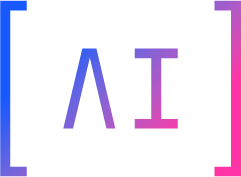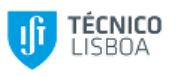 Program content:
Online introduction (Delivered by KTH Executive)

Why is digital transformation relevant to energy sector? Why now?
What is disruptive innovation in this context? What are the threats and opportunities?

Small private online course 1: Big data (Delivered by AI Academy and Watt Is)

How can intelligence be extracted from smart meter data using big data analysis?
How to use AI tools to cluster, extract, forecast and display the content of massive datasets.

Small private online course 2: Cybersecurity (Delivered by Fraunhofer Academy)

How can cyber attackers gain access to energy data and where?
How can innovation be introduced to energy systems without falling foul of privacy and security requirements?
How can cyber-attacks be mitigated and to privacy be protected?

Small private online course 3: Business modelling (Delivered by KTH Executive)

How do value chains operate in the energy sector, trends and disruption vectors?
How to ideate and evaluate new business concepts.

Face-to-Face course in Lisbon (Hosted by IST, Técnico Lisboa)

How to use of hands-on techniques to extract intelligence from smart meter data using big data analysis.
How to use hands-on techniques to propose new B2B and B2C disruptive business models.
What are the cybersecurity constraints and to what extent should they be taken into account?
How to convince investors and peers about revolutionary use of digital technology to change the way energy business is done.
How?
The Bootcamp comprises of:
Online Introduction: Understand the impact of digitalisation on your business.
Small Private Online Courses (SPOCs): in Big Data, Cybersecurity and Business Model Innovation.
Face to Face (Lisbon, Portugal): Real world startup case study evaluation.
Faculty
KTH Executive School, Fraunhofer Academy, Técnico Lisboa, AI Academy and Watt Is.
For whom?
The Bootcamp is efficiently-delivered blended online and face-to-face education, precisely targeted at senior business development and technical personnel in European energy utilities and  industries impacted by the energy transformation.
When?
Online learning starts: 2 July
Face to Face (Lisbon): 3 – 7 Sept
Cost
€ 2450
Application
Apply here and get a free preview here.