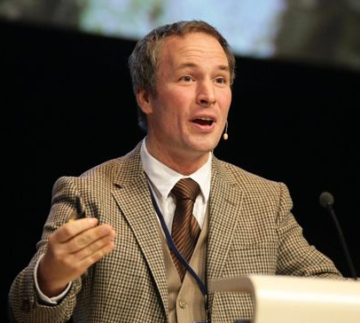 Dennis Pamlin will be our main speaker at our next breakfast seminar – More Sustainable Solutions from Digital Technologies the 15th of January.
He is an entrepreneur and founder of 21st Century Frontiers. His main skill is work with companies, governments and other organisations as a strategic economic, technology and innovation advisor in the area of sustainability. His background is in engineering, industrial economy and marketing.
Mr Pamlin worked as Global Policy Advisor for WWF from 1999 to 2009. During his tenure, Pamlin initiated WWFs Trade and Investment Programme work in the BRICs (Brazil, Russia, India, China and South Africa) and led the work with companies (especially high-tech companies such as ICT) as solution providers.
From 2010 to 2013 he was the Director for the Low Carbon Leaders Project under the UN Global Compact.
He is currently a Senior Associate at Chinese Academy of Social Sciences, Senior Advisor at RISE, a visiting research fellow at the Research Center of Journalism and Social Development at Renmin university, and advisor to Centre for Sustainable Development at Confederation of Indian Industries (CII).
Current work includes work to establish a framework that can identify winners in a sustainable future, build a platform for global trend assessment, promote clusters capable of delivering transformative solutions, exploring the impact of our "digital twins" and develop tools that allow public procurement to support sustainable solutions. Pamlin is also leading work to develop tools for companies, organisations and cities to measure and report their positive impacts, focus on climate, water, health and poverty.