Leverage the digital, deliver the sustainable
As your customers look to decrease their carbon footprints, they demand sustainable products and solutions. Those companies who answer this demand not only open the door to new opportunities, but also future proof their competitiveness.
Our  course shows you how to leverage digital innovation to meet – even exceed – your customers' sustainable expectations.
Team lead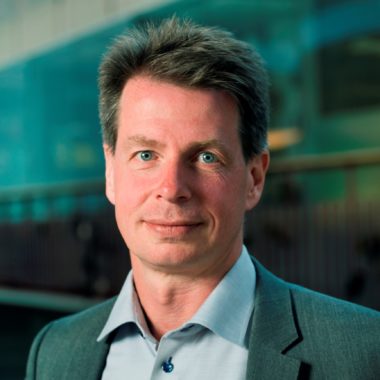 Staffan Movin
Program Director, KTH Executive School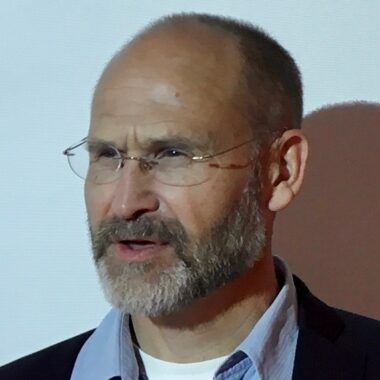 Jan Agri
Senior Advisor Circular Economy, KTH Executive School
Developed in partnership with Sweden's KTH Executive School, which specialises in helping leaders manage disruptive business landscapes, this short but intensive executive course provides you with the tools you need to drive sustainable innovation across your business.
It starts with a focus on the fundamentals, addressing how companies can use digital technologies to support sustainable development, both in business and in society. We then take a deep dive into specific, digitally enabled, sustainable solutions, including virtual manufacturing, platforms, and micro-factories.
The course uses a combination of workshops, group activities, and hands-on exercises to cover an array of topics, including:
Sustainable development and business
Integrating sustainability into business management
Aligning sustainability into industrial digitalisation
Sustainable development as a source for innovation
The tools for sustainable digital business models and smart services
To enhance the learning experience, the course includes an opportunity to apply your new skills and knowledge towards solving real-world problems at various multinational companies.
You will leave the training having a comprehensive understanding of how you can use technology to deliver the sustainable solutions that will define our future. Most importantly, you will be at the forefront of using digital solutions to unlock new opportunities in sustainable innovation for your business.
This course is designed for managers with strategic responsibilities and senior product managers wanting to:
Understand business opportunities in a more sustainable context
Develop sustainable product strategies
Broaden their knowledge about the disruptive potential of sustainable business solutions
Digitally transform their business – and society
Certificate
All participants receive an EIT Digital / KTH Executive School joint digital certificate of completion.
Course start dates
11-13 October 2022
Application deadline
27 September 2022
Format
Live classes
Location
Stockholm
Language
English
Partners
EIT Digital
Tuition fee
€ 2800 + VAT
Save 15% by registering today!
Customisation and Discounts
All EIT Digital Professional School courses can be fully customised to meet the unique needs of your organisation. We can even run the courses right at your premises.
EIT Digital also offers a number of non-cumulative discounts:
EIT Digital Partners Discount (partners paying a membership fee)
– 20%
Multiple registration from same company
– 10% for the second and – 15% for the third participant
EIT Master School and Summer School Alumni
– 10%