Charting the course towards a successful digital transformation
Digitalisation is the key to innovation, competitiveness, and growth. It also offers numerous opportunities for organisations to strengthen their market position. In fact, companies that embrace the digital transformation perform better and are more dynamic, have higher labour productivity, grow faster, have better management practices, and create higher-paying jobs.
Even though the benefits of digitalisation are clear, many companies struggle to make the transition. But with our Get Ahead in the Ongoing Digital Transformation course, you won't have to navigate this transition blindly. We'll give you the knowledge and tools you need to chart the right course towards a successful digital transformation.
Team Lead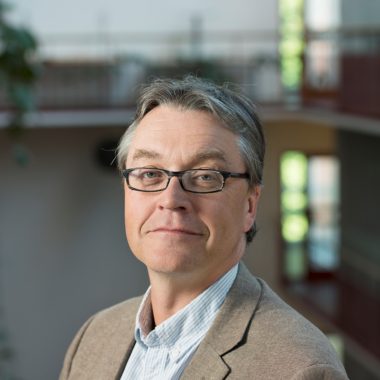 Henrik Blomgren
Assistant Professor Industrial Marketing / Business Dev & Entrepreneurship, KTH Royal Institute of Technology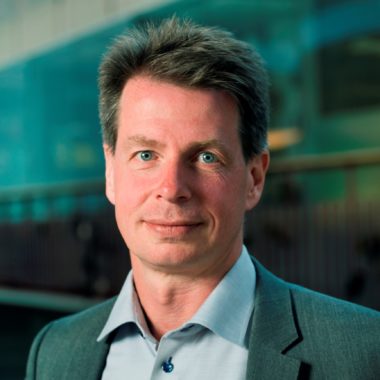 Staffan Movin
Program Director, KTH Executive School
Developed in partnership with EIT Digital, this course addresses the fundamental questions of why digital change is happening. More importantly, it helps you create a digitalisation roadmap that clearly outlines what you need to do to drive this change in your organisation.
The course uses a combination of face-to-face workshops, group activities, and interactive hands-on exercises to cover an array of topics, including:
Dealing with exponential price reduction
Investing in uncertain conditions
New business model opportunities and how to re-organise
Digitisation and its impact on customers and external/internal processes
Sorting mechanisms
To enhance the learning experience, the course includes an opportunity to apply your new skills and knowledge towards solving real-world problems. One of the course's most popular features is the development of master strategies and tailored methods that you can immediately use to drive your company's own digital transformation.
You will leave the training having a comprehensive understanding of what digitalisation is, how it happens, and what it means for your business. Whether your company is in the midst of going digital or is just getting started, you'll have the confidence and skills to lead a successful transformation.
Our Get Ahead in the Ongoing Digital Transformation course is designed for managers and decision makers wanting to:
Understand how to benefit from digital transformation
Increase the impact of digitalisation
Broaden their understanding on how digitalisation impacts individuals, companies, industries, and business models
Lead the digital transformation of business and society
Course start dates
23-25 November 2022
Application deadline
9 November 2022
Format
Live classes online
Language
English
Tuition fee
€ 1800 + VAT
Save 15% by registering today!
Customisation and Discounts
All EIT Digital Professional School courses can be fully customised to meet the unique needs of your organisation. We can even run the courses right at your premises.
EIT Digital also offers a number of non-cumulative discounts:
EIT Digital Partners Discount (partners paying a membership fee)
– 20%
Multiple registration from same company
– 10% for the second and – 15% for the third participant
EIT Master School and Summer School Alumni
– 10%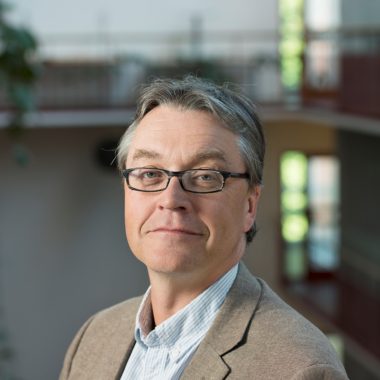 You are already deep into the digital world and work hard in order to handle it. You are very well aware of it affects to your corporate agenda. But would it not be great to be able to find out how your whole industry will look like, 5 years from now - so, you can set a target to head for and make digital transformation really come true? That is what will be done in this course.

Henrik Blomgren — Assistant Professor Industrial Marketing / Business Dev & Entrepreneurship, KTH Royal Institute of Technology