Radical improvements of customer interaction using AI technologies
The interesting thing when it comes to AI is of course how we can create value – not the technology in itself. A way to divide applications of AI is by the three categories: create new businesses, improve internal processes and improve customer interactions. The last one might represent the category with the most appealing combination of time to realization and value.
Further your understanding regarding how companies can increase their customer value and improve customer relations with the help of AI technology by listening to some of the use cases for Furhat.
Being able to communicate with machines, such as robots, through spoken interaction has been a long-standing vision in both science fiction and research labs. Thanks to recent developments in Artificial Intelligence, Speech technology and related fields, this vision has started to become a reality. As an example, millions of Americans are talking to their smart speakers (Amazon Echo, Google Home) every day. Spoken dialogue will also be essential for the interaction between humans and social robots, which are soon expected to serve as receptionists, teachers, companions, etc. One example of this is the Furhat robot head, which started as a research project at KTH, and is now being used in commercial applications, such as serving as a concierge at the Frankfurt airport or performing job interviews. At our breakfast seminar, Prof. Gabriel Skantze will give an overview of where we are today and discuss the challenges that still exist.
Speaker: Gabriel Skantze, Professor in Speech Communication and Technology,
KTH Royal Institute of Technology and Co-Founder and Chief Scientist, Furhat Robotics
Facilitator: Agneta Rinman, CEO, KTH Executive School
Date: Tuesday 26 March 2019 – 07.30-08.45 am.
Venue: KTH Main Campus, Room D2 – Lindstedtsvägen 5, Stockholm
Language: The lecture is given in English.
Register
Speakers
Gabriel Skantze
KTH Royal Institute of Technology and Furhat Robotics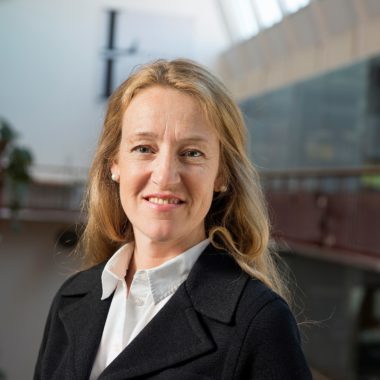 Agneta Rinman
CEO, KTH Executive School
Registration
Register for our breakfast seminar by filling in the form below. Please note that in case of cancellation after 24 March 2019, a late cancellation fee of 300 SEK will be charged.