Understanding AI – How Does It Matter?
Artificial intelligence is typically defined as the ability of a machine to perform cognitive functions we associate with a human mind such as learning, perceiving, problem solving and reasoning. It stands out as a transformational technology with the possibility to reshape society as we know it and its practical implications are becoming increasingly relevant.
Some of the most interesting examples of technologies that enable AI are found in the field of robotics and autonomous systems.  In this breakfast seminar Christian Smith, Associate Professor in Computer Science – Robotics and Autonomous Systems, will talk about how we can understand the possibilities and challenges of AI and robotics today. He will also give us his view on where the field is heading in the future.
Facilitator: Niklas Gustafsson, Program Director, KTH Executive School
Speaker: Christian Smith, Associate Professor, KTH Royal Institute of Technology, Department of Robotics, Perception and Learning
Date: Tuesday 25 September 2018, 07:30-08:45 am.
Venue: KTH Main Campus, Room F3 – Lindstedtsvägen 26, Stockholm
Language: English
If you want to be more prepared and ready to act– come and join us also in our workshop A Strategist`s Guide to Artficial Intelligence at Villa Brevik on 25 September, 10:00-16:00. Transportation between KTH and Villa Brevik will be arranged by KTH Executive School.
Register
Speakers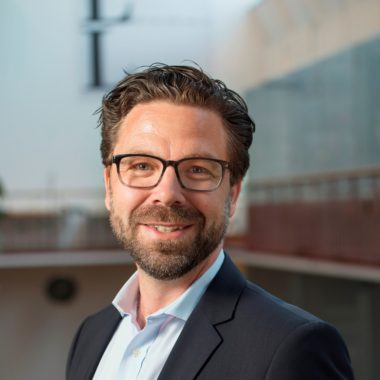 Niklas Gustafsson
Program Director
Christian Smith
Associate Professor, KTH
Registration
Register for our breakfast seminar by filling in the form below. Please note that in case of cancellation after 23 September 2018, a late cancellation fee of 300 SEK will be charged.