How to Capture Opportunities by Collaborating with Start-ups
More start-ups have made it into the Fortune 500 this past decade than ever before. With their innovativeness, speed, and agility, start-ups are at an increasing pace replacing long-standing industry leaders despite their legacy and size. In fact, most corporate leaders believe traditional industries are being disrupted by new category entrants. While some may view start-ups as a threat, others are embracing them for growth.
More than ever before, an increasing number of large organisations are collaborating with start-ups. These corporates have realised that simply having R&D, yet another innovation lab or hackathon is no longer sufficient to hold their position as innovation leaders in their industries. They understand there's a need for consistently and systematically exploring completely new, high-risk, high-reward opportunities without having to bet the whole company or having to become a start-up themselves. They have realised that one rewarding way to retain innovation leadership is not only to adopt start-up practices, but to collaborate with start-ups and become an integral part of an innovation ecosystem.
In this session, we will discuss:
The main reasons as to why large corporations collaborate with start-ups
The rewards and risks of start-up collaboration
Successful cases of corporate-start-up collaboration
Facilitator: Agneta Rinman, CEO, KTH Executive School
Speaker: Fabian Sepulveda, Partner Courage Ventures Funds
Date: Tuesday 16 October 2018 – 07:30-08:45 am.
Venue: KTH Main Campus, Room D3 – Lindstedtsvägen 5, Stockholm
For the past 12 years, Fabian has been deeply involved in Finland's entrepreneurial ecosystem as an entrepreneur, start-up coach, Lean Launchpad® trainer, Business Angel, and Venture Capitalist.  He actively helps corporates adopt Lean Startup practices and teaches numerous start-up related courses at Aalto Executive Education and other European universities. He has co-founded three companies: eyescubed, (automotive technology); Courage Ventures Consulting (Entrepreneurial Training); and most recently, Courage Ventures Funds, a Venture Capital firm investing in Health, Education, and Environment verticals. 
Register
Speakers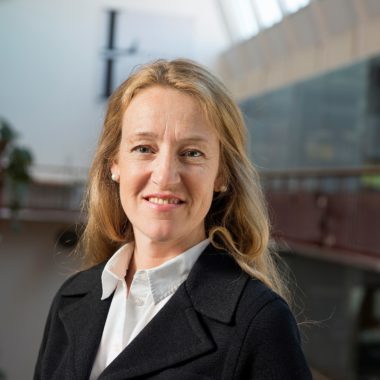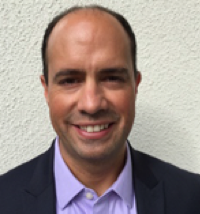 Fabian Sepulveda
Partner, Courage Ventures Funds
Registration
Register for our breakfast seminar by filling in the form below. Please note that in case of cancellation after 12 October 2018, a late cancellation fee of 300 SEK will be charged.