Beyond Business as Usual – How to plan for a now unplanned fast transformation or turnaround
Research has shown that enterprises that 2008 had some awareness of what was coming and had some contingency plans in store, survived better than those who didn´t.
We don´t expect another 2008. But strong forces now do put pressure on the business landscapes:
An accelerated development and deployment of digital technology
Stagnant economic growth
New geopolitical realities
Pressing environmental challenges
At a quick glance things look fairly calm, but tensions are increasing and somewhere, somehow, things might crack or change quickly and we will find ourselves and our businesses in a volatile business landscape. Being reasonably prepared was the trick for survival, and also for thriving, back in 2008.  and since then. The good news are that we already have a well proven approach to apply when being subject to quick and severe changes in the business landscape: The approach of turnaround management – TM.
During this breakfast seminar we will get an introduction to TM by our keynote speaker Fredrik Vernersson. As the Head of Strategy and Operational Development at NCC AB, Fredrik leads the turnaround and transformation program at NCC. Prior to joining NCC, Fredrik had a long career in management consulting focusing on turnarounds and strategic transformations. He is a member of the board of Swedish chapter of Turnaround Management Association (TMA) and a Fellow of the European Association of Certified Turnaround Professionals (EACTP).
In his presentation Fredrik will focus on:
What are the signals that "business as usual" will not be sufficient and that a transformation or turnaround is needed?
What is needed to get into place before starting a turnaround?
How do you set-up for the turnaround?
Speaker: Fredrik Vernersson, Head of Group Strategy and Operational Development, NCC
Time: 5 September 2019, 07:30-08:45 (Breakfast served already from 07:15)
Address: KTH Main Campus, Room D3 – Lindstedtsvägen 5, Stockholm
Language: English
Cost: The seminar is free of charge but you must register since there is a limited amount of seats. No cancellation fee up until 2 September. There is a no-show fee of SEK 300 ex VAT.
Register
Speakers
Fredrik Vernersson
Head of Group Strategy and Operational Development, NCC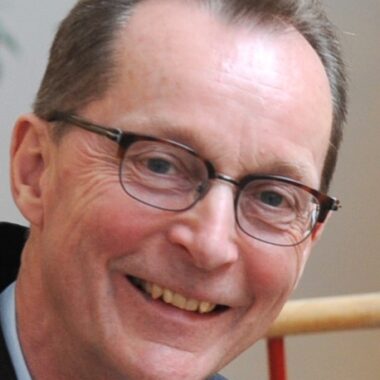 Anders Holmström
Program Director Industry, KTH Executive School
Registration
Register for our breakfast seminar by filling in the form below. Please note that in case of cancellation after 2 September 2019, a late cancellation fee of 300 SEK will be charged.