About Infra Service Management
The Executive Program in Infra Service Management addresses the strategic challenges faced by senior managers in infrastructure service businesses. It provides an in-depth understanding of topics such as financing options of the future, forms of cooperation, sustainability strategies and customer value. The overall objective is to provide the advanced know-how needed to tackle strategic choices that arise in conjunction with technical advances, new regulations and merging of sectors.
Infrastructure service businesses face major strategic decisions and challenges in the near future in an environment influenced by politics, customer demands and market changes. New entrants are making an impact on infrastructures or setting up parallel systems or sub-systems. We often have an infrastructure that is well-established, but is not flexible or well-suited for the current business environment. We have been standardizing, which in many cases creates problems when parts of the environment around the infrastructure are internationalized. Interest has also grown in investing in infrastructure, which affects the entire industry and its financial expectations.
This program creates an understanding of the commercial, technical and political drivers behind structural change. Research within the fields of technology, economics, social development and corporate theory is combined with case studies, discussion and simulations. Leading researchers from KTH and other universities, as well as executives and others with hands-on experience relevant to infrastructure service companies will guest various parts of the program.
Register here
Program PDF
Program director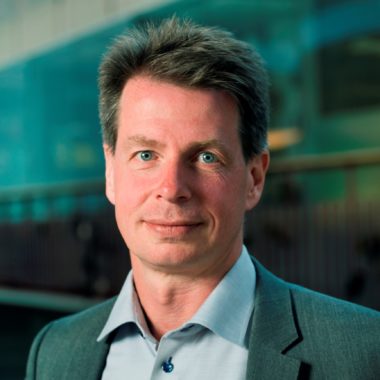 Infra Service Management – Content
Part 1 – New challenges in a regulated structure
The program starts with a look at the common business logic denominators of infrastructure companies and how these companies are being challenged by external changes. This element will be based on the value created by infrastructure companies and how it is perceived by the world at large. We will perform political, social and customer analyses, and look at the changing dynamics around infrastructure companies affect their value creation. We will also look at relevant trends, such as consolidation, external financing, new businesses and concepts.
Part 2 – To utilize possibilities
We will zoom in and ask ourselves how infrastructure service companies can benefit from the external changes. What role can these companies take in a changing business landscape? We will look at digitalization, continuity, sustainability and the integration of different infrastructures. Each area will be explored in depth and the consequences of expected changes will be emphasized.
Part 3 – Business strategy, value creation and role
What should the company you represent do to become stronger? How can profitability and long-term value be ensured in the new structures? We will look at, and discuss, successful partnerships and collaboration structures, continuity/accessibility, platforms for technology and service development, the efficiency of providers and how public procurement affects the development potential of companies. As participant you will also start working on your development agenda related to the company you represent.
Part 4 – Do we have what we need?
What is our core competence? How can we handle and reinforce it over time? How do we handle change and efficiency whilst strengthening our business? We will look at areas such as procurement, negotiating techniques and intellectual property and explore companies specializing in technology- and product development and licensing technology.
Part 5 – Change in the company
What is the company's role and what actions are needed to achieve our objectives? Understanding change management within and through the organization and in relation to others is key in this part, along with financial analysis, models and tools.
Part 6 – The managers´ role during change
During the last part, we will work hands on with change management, using the development initiatives that you as participant have been working on. We will allocate a lot of time to rhetoric and the selling of an idea, but will also look at how companies become attractive employers.
When
The program covers a total of 18 days, broken into six parts on the following dates:
Module 1: 13-15 August 2019
Module 2: 17-19 September
Module 3: 8-10 October
Module 4: 12-14 November
Module 5: 7-9 January 2020
Module 6: 4-6 February
Location
At a course venue near Stockholm.
Fee
189,000 SEK ex-VAT, including literature and other documentation. The cost of subsistence and accommodation are not included.
Language
Swedish
Once accepted, registration is binding. 90% of the fee is refundable if cancelling no later than 8 weeks from program start. 50% of the fee is refundable if cancelling between eight and four weeks before program start. No refund is payable for cancellation within four weeks of program start.
Register
Apply to join the program by filling in the form. Your registration must be in the name of your company. We take into account your experience and the group's composition when considering registrations. Group size is limited.
References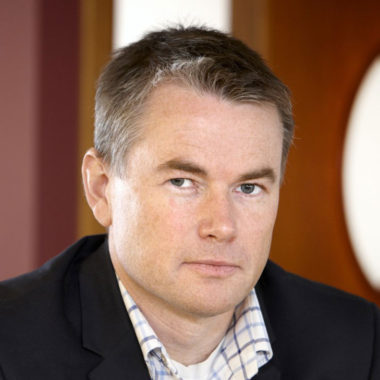 During the Executive Program in Infra Service Management, I found a lot of commonality with participants from other, similar industry sectors. It was easy to discuss my own problem with them, which helped move me from idea to action.

Anders Ericsson — CEO, Värmevärden AB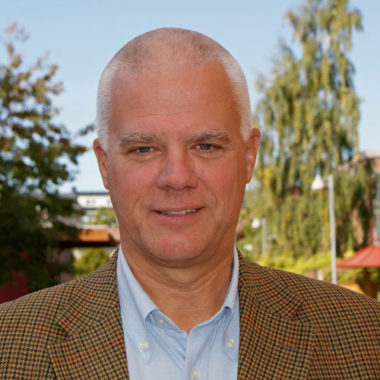 Thanks to the Executive Program in Infra Service Management, I have increased my organisation's awareness of and ability to undertake extensive change, entailing moving from being a national monopoly to operating within a new international industry sector.

Kimmy Bech — former Operations Manager, LFV
The engagement and knowledge of the lecturers during the Executive Program in Infra Service Management contributed to exciting discussions and thought-provoking exercises. I also gained many new tools to use, new knowledge and time to look up and thereby find ways to develop my own business.

Birgitta Simonsson — former CEO, Bankgirot