Your actual challenges in focus
The business landscapes in which we operate are rapidly changing and businesses have to transform in order to succeed. Leaders need to ramp up speed and progress in the area of strategic development and at same time run operations efficiently. This act of balancing has always faced leaders. However, the complexity and the pace of the ongoing shift currently enhance the difficulty.
In the Strategic Challenge Groups, the purpose is to enhance progress on the business challenges, problems or dilemmas that the participants really face.  A theme frame the content of each group to ensure that the participants can relate to each other's challenges.
Detangling the challenges at hand is an essential part of the process, but fully utilizing the experience in the group to create explicit action plans is what differs this learning format from others. Pay-back in form of business progress usually by far exceeds the time invested in participating.
Participant recruitment is by invitation-only and the groups have a limited number of participants. Substantial experience is required. Confidentiality is imperative as well as a non-competitive composition of each group.
Participants commit to take part in three work sessions during a year and attendance is mandatory. Each session is devoted to a particular strategic challenge that one participant has.
We strive to meet live but do the work sessions in the format that works for the time being and receive high evaluations also for the digital sessions.
The process design is based on the scientific model of Action Learning, as well as on the art of placing Fundamental Questions.
There are currently three themes covered by Strategic Challenge Groups. Learn more here: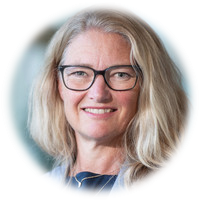 Why should anyone have to find solutions to their strategic business problems on their own when you can get this kind of help?

Mia Bökmark — Group Marketing Director, SKF, participated 2020
It is valuable with a forum where I can process strategic business matters from a People-perspective. We are a great team and get challenged out of our comfort zone. It is stimulating to participate and a way to recharge energy. Much needed during these pandemic times.

Karin Svenske Nyberg — Executive Vice President, Human Resources, Elekta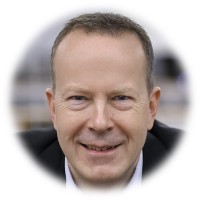 It has been useful to see my questions from other perspectives. We have all had very similar challenges and the discussions and the learnings have been very good.

Joakim Mevius — VP Airborne Surveillance Systems, Saab Group, participated 2020-2021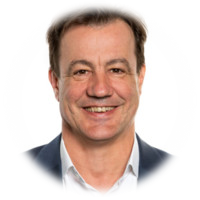 Many times when the case is presented, I right away think I know what it is all about and have a solution to the problem. Then as we proceed with the discussions and get some academic perspectives, new dimensions turn up and more ways to tackle the problem appear. It is a good reality check of how my usual way of thinking can be a limitation.

Stevan Topalovic — VP Business Development, Epiroc, Underground Rock Excavation