Physical Businesses Going Digital
Companies like Amazon, Apple and Alphabeth/Google have succeeded in deploying digital technology to create economic value in a way never seen before. What can we learn from them and other forerunners in digital business development? Nokia, Kodak and Blockbuster had similar technology as these successful companies, but different business approaches. How can established companies with physical products in a profitable way capture business opportunities generated by digital technology? How shall their business models be transformed?
The course explores the answers that leading international research from among others MIT and Whartonhave to give. More specifically, the course unveils the economical mechanisms that digital technology can activate when applied in specific ways.
From time to time, some claim that conventional strategy has lost all its relevance within the digital field of business. The course will clarify that the principles for conventional strategy rather should be combined with the principles for digital economy, in order to ensure the validity of your business model and the future success of your company.
Therefore the course will start by summarising conventional strategy thinking as it has evolved since the 1950s and that address a stable, physical world. It then moves into an exposure and detailed specification of the principles within the digital economy and the digital business models it can generate. Then the course reaches the true challenge for most established businesses – how the physical and the digital can be synchronized in a profitable way.
This course focuses on content– what make digital business models successful and how the physical and digital can coexist in a profitable way. It does not cover the process of transforming established companies.
Register here
Team lead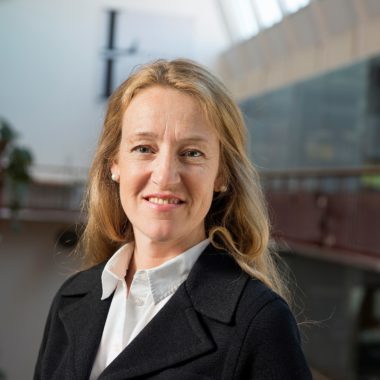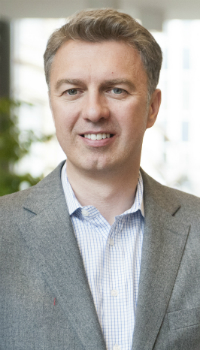 Professor Darek Haftor
Business implications of digital technology in established companies
What are the characteristicsof an established company, and why does that matter?
What is digital technologyand how does it differ from other technologies?
What are the business implicationswhen established companies deploy digital technology?
Limitations of conventional ways of thinking in the digital world
Exposition of conventional strategy thinking, for example product-market strategy and conglomerate strategies, the ways of categorizing into industries, the ways of thinking regarding resources and institutions
Limitations of conventional ways of strategy thinking in the digital world
Digital business models and economic value creation
Central principles within the digital economy
The fundamentals of a business model, what it is and why it has evolved
The core origins of economic value creation in a business model 
Digital platforms and how they can be successfully integrated with physical products
The basics of digital platforms, what they are
How economic value is created on digital platforms
What the success factors of a digital platform are
How to integrate a digital platform with conventional physical productssuch as for example pharmaceuticals or excavators
After the course you have gained a genuine understanding of:
The game-changing aspects of digital technologies
How the deployment of digital technology triggers specific economic mechanisms
How business opportunities generated by digital technology can be captured in established companies
You receive a toolbox and concrete methods to analyse existing business models and how to develop them in order to capture the business opportunities of digitalisation.
For whom?
This course is for you who aim to play a key role in securing that your company captures the business opportunities generated by digital technology
How?
The course mixes relevant examples from various industries with validated models and tools. During the course you instantly apply what has been presented in practices and discussions.
Course responsible
Agneta Rinman
Darek M. Haftor, MSc, PhD Professor, Research Centre Director at Department of Informatics, Linnaeus University.
Fee
SEK 35 000 (excl. VAT). This covers course material, documentation and meals. Accommodation expenses are not included.
Language
The course is given in English.
Application
Your application must be in the name of your company. We take into account your experience and the group's composition when considering applications. Group size is limited.
Also available as an in-company course
Registration of interest
The next course is currently being planned. Register your interest here and/or contact us to stay updated with regard to timing.