Why a Round Table on this topic?
The manufacturing industries are now rapidly exploring the business potentials in deploying digitalization on a substantially larger scale than before. This is basically driven by the now radically changed price and performance of the underlying technologies and infrastructures that form the basis for the digitalization. We are here talking about the price and performance of e g IC, ICT, sensor technology, IoT, broad band, Big Data and analytical tools.
The data that can now be captured from processes, delivered products and the installed base of
equipment can in many industries be refined into offerings of completely new data- and
knowledge-based services. Services that in many cases will represent a much higher value than the traditional HW-offerings represent.
This development is something we have to relate to. We must have a  strategy and an action plan!
Interesting? You find more detailed information in the pdf .
Download pdf
References
Team lead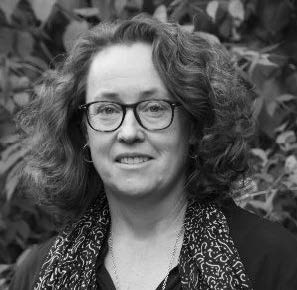 Maria Poppen Wiklander
About Round Table Industrial Management
How
The participants in a specific Round Table group will meet three days in a year.
The Round Table starts with one day constituent meeting.
The number of participants in a group can range from 8 to 12.
The work in the group follows a defined and since many years successfully applied process with these main characteristics:
o Focus on the real challenges and opportunities (related to the selected topic) of the
participating enterprises.
o Discussions where the participants will contribute with their own knowledge, experiences and creative ideas.
o A process fueled by input from a leading academic or from an industrial champion and expert.
o Notes will be taken and distributed after every meeting.
The meetings will be in English.
When
The constituent meeting will take place in Q1 2017.
Where
The constituent meeting will be at KTH (the Royal Institute of Technology) in Stockholm, Sweden. The dates and sites for the upcoming meetings in 2017 will be decided later.
Fee
SEK 60 000 (excl. VAT) which includes documentation, lunches and coffees.
The fee will be invoiced when the group has eight participants.