Why now?
Do you need to boost your organization´s innovation performance?
Do you suspect that your organization doesn´t have the capabilities now to fully exploit innovation as a primary tool for building a strong and sustainable position in the new business landscape?
Do you have a nagging feeling that a certain lack of innovation leadership capabilities currently might be the most important bottleneck for progress in this area?
And by the way; "54% of innovating companies struggle to bridge the gap between innovation strategy and business strategy" PwC's Innovation Benchmark 2017
Why innovation?
Increased competition on truly global markets, rapid technical progress, the ongoing digital transformation and constantly changing customer expectations and behaviors are some of the reasons why an increasing number of companies consider innovation to be at the core of their business. In order to stay successful in the future, you need not only to respond to current customer and organizational needs. You also need to anticipate future development – seek out new ideas, scout new trends, products and services. And most of all you need tools and processes that enable you to meet future demand, which implies being able to change rapidly and effectively.
Why this course?
"Innovation must be treated as any other mission-critical activity. It's about knowing how and when to do it – but also when not to innovate. Companies need to build a strong professional foundation using a proactive and systematic way of working."
This might seem obvious, but the reality is that despite a vision and intention, most companies are still stuck in their traditional ways of thinking and in conventional ways of working.
This course gives you the inspiration and an overview of the know-how needed to design, establish and manage sustainable innovation as a prioritised dimension in developing and managing your company for survival and success.
Register here
Team lead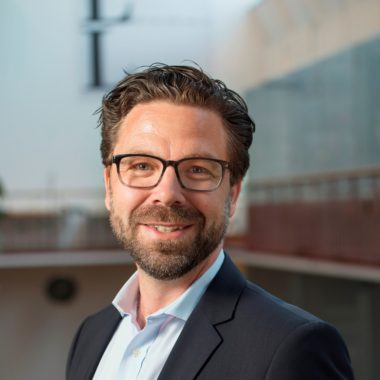 For whom?
This course is especially designed for those individuals with responsibility to lead innovation initiatives of different kinds. For example: designated innovation officers; general management with responsibility for change, development or transformation; consultant seeking new insight in the field of innovation; The program requires no specific innovation background. However, extensive business and/or management experience is preferred.
Agenda – briefly
– Innovation Management
– Innovation Action
– Innovation Leadership
Get certified
The curriculum of the program is aligned with the standards for Innovation Management, SIS-CEN/TS 16555-3:2015 and ISO 50500. After attending this course, participants are eligible to proceed towards a formal Innovation Manager-certification.
Faculty
This course will be delivered by professional innovation consultants/trainers and academic professionals from KTH Executive School and Amplify Innovation.
Fee
SEK 35 000 (excl. VAT). This covers course material, documentation and meals.
Language
The course is given in English.
Application
Your application must be in the name of your company. We take into account your experience and the group's composition when considering applications. Group size is limited.
Also available as an in-company course
After the admission has been acknowledged the registration is binding. A cancellation more than five weeks before the start of the program will be credited with 90 % of the fee. A cancellation between five and three weeks before the start of the course will be credited with 50 % of the fee. A cancellation less than three weeks before the course start will receive no refund.
Registration
Register to join the course by filling in the form below.