Why a two-day course on value-based offering, pricing and sales?
The urgent need for innovation in this area is driven by a set of issues;
Outdated pricing principles.
The prevailing cost-plus and price-per-physical-unit way of thinking.
Not getting payed for delivered added value.
The challenges that occur when we integrate forward and deliver more and new services on the installed base. Services that are based on full deployment of embedded systems, sensors, IoT, Big Data and high capacity broadbands.
Completely disrupted business models.
Anders Rehnberg, Privilegium Group in London, will train and inspire you.
Register here
Team lead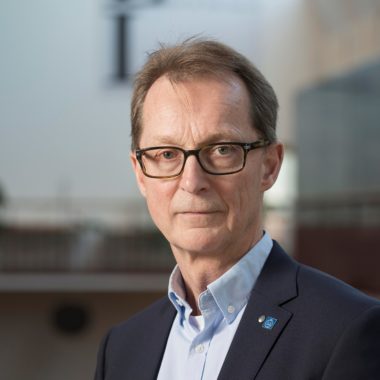 Anders Rehnberg
From the content:
Unique offerings and value propositions.
Developing prices – an unconventional take on how to change the price levels customers are willing to pay.
Identifying value: improve both margins and customer satisfaction.
Target customer profiles to improve hit-rates and reduce quotation/sales costs.
The business process and how to 'marry' product development and sales.
Marketing and communicating your value message, including quotations.
Negotiation and contracts – commercial best practices.
For whom?
You who have a significant role in the development of products and services, design of offerings, pricing, sales, or in any other relevant interaction with the customers businesses. And you who represent purchasing in these customer businesses.
The main focus is on the needs of technology-based businesses in a B2B context.
How?
Lectures in combination with breakout sessions; to anchor the message into the participants own realities.
When?
Dates to come
Where?
At KTH Royal Institute of Technology, Stockholm, Sweden
Language
All lectures, discussions and documentation will be in English.
Fee
SEK 25 000 (excl. VAT) which includes documentation, lunches and coffees.
Application
Your application must be in the name of your company. We take into account your experience and the group's composition when considering applications. Group size is limited.
Also available as an in-company course
Registration of interest
The next course is currently being planned. Register your interest here and/or contact us to stay updated with regard to timing.