Why a two-day course on intercultural skills?
Despite the current nationalistic tendencies in global politics, business will still be more and more global and intercultural business interaction will rather increase and be the norm than the contrary. We work in multicultural dispersed teams whose members have different values, behaviour and ways of communicating.
Sensitivity to cultural issues improves team performance and business results. Put the other way around, our experience is that you lose substantial amounts of potential earnings if you lack sensitivity to cultural issues.
The purpose of this course is to ensure best possible business results through significantly enhanced competence in communication, team leadership, negotiation and trust-building across cultures. To understand our own personal cultural profile and how our behaviour can be perceived by people from another cultural context is a natural starting point.
Michael Gates, who is Associate Fellow at Said Business School, Oxford, and Vice Chairman Richard Lewis Communications, will train and inspire you.
Register here
Download our PDF
Team lead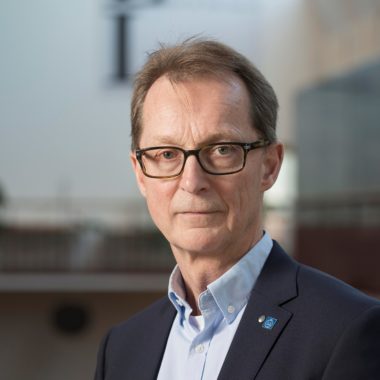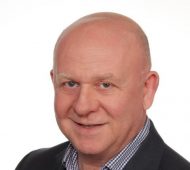 Michael Gates
For whom?
This is for you with a senior role in a technology-based B2B business, who:
work in culturally-diverse teams, or need to persuade, negotiate, lead and build trust across cultures
need to understand global markets in all their complexity, and need simple tools to make sense of it all
are a competent expert in your specific field, but find yourself frustrated when things don't work the same way as at home – with people you understand and whose basic values and ways of working are pretty much like your own
From the content
What culture is, and how and why it impacts business
Values and communication
Cultural horizons: a simple model for finding common ground
Linear-, multi- and reactive cultural types and how to deal with them
The group profile based on online pre-session assessments
Communicating and managing persuasively across cultures
Research-based rules for high-performing diverse teams
Game theory and cross-cultural negotiation: the maths behind better results
Leading in a culturally-agile way across cultures
Trust variations across cultures
Some real-life case studies where using culture strategically was a game-changer
How?
Lectures in combination with breakout sessions, case studies, role-plays and simulations, to anchor the message into the participants' own realities
Use of the unique learner-centered Cross-Cultural Dialogue Mat.
Assessment of personal cultural profile prior to the course.
When?
Dates to come
Where?
At a conference centre in the greater Stockholm-area, Sweden.
Accommodation is not included in the price, but we make a group booking – so if you need a room, we will book it for you and you pay the conference centre on site.
Fee
SEK 25 000 (excl. VAT) which includes documentation, lunches and coffees.
Language
The course will be given in English.
Application
Your application must be in the name of your company. We take into account your experience and the group's composition when considering applications. Group size is limited.
Also available as an in-company course
Registration of interest
The next course is currently being planned. Register your interest here and/or contact us to stay updated with regard to timing.