About Digital Transformation
Digital Transformation is a course for companies that aim to be strategically relevant – now and in the future. It addresses strategies, methods and approaches that are directly applicable for you and your company to tackle the digital transition.
The choice of digital strategy has proved to be more and more important to whether a company succeeds or not. But it requires that everyone involved understands the impact digital solutions can have. During the course, we mix digital experiences and workshops with lecturers representing the commercial world as well as the academic forefront.
The course is given in Swedish.
Apply here
Program director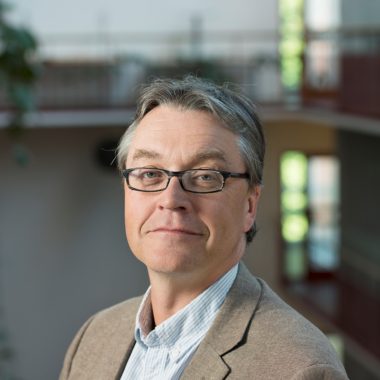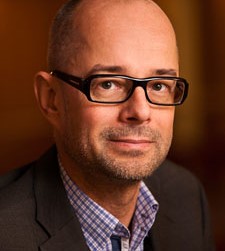 Digital Transformation – Content
What will the new corporate landscape look like?
Methodology for analysing various scenarios.
Examples from other areas that have been – or are undergoing – transformation.
What is happening within a given field and where are we heading?
Digital Safari

A personal digital expedition into the new digital world.
What's the current status of the various fields of digital technology ?
Behind the buzzwords: the cloud, BYOD, Mobile First, IoT, Big Data, AR, VR…
What can we learn from those who have transformed?
Dynamic impact on sectors, and a shift in technology
Experience from other sectors that have been fundamentally transformed.
Sector map, the balance of power and new positions.
Sorting mechanisms: What to do now rather than later?
Strategic levers: Automation, Market or HR.
How does digital business differ from 'normal' business development?
Technology Timing and Technology Aim: Tools for modelling future business methods.
Strategy for change
How can you get the entire management team on board?
A tool for testing digital maturity.
Leadership, management and executive groups in a digital world.
When
The Digital Safari e-learning module:
A personal self-awareness journey into Digital Transformation and the new corporate landscape. Password provided after registration.
20-21 March, 2018
Two days in central Stockholm meeting IRL.
9:00-17:00 on Tuesday 20 March
9:00-17:00 on Wednesday 21 March
18 April, 2018:
A follow-up day in central Stockholm IRL.
9:00-17:00 on Wednesday 18 April
Location
Online and in central Stockholm.
Fee
SEK 38,000 (ex-VAT), including documentation, lunch and coffee breaks.
Language
Swedish
Also available as an in-company course
Application
Apply to join the course by filling in the form. Your registration must be in the name of your company. We take into account your experience and the group's composition when considering registrations. Group size is limited.