Why a three-day executive course on how to manage, grow and support your China operations?
For well over a decade, China has been a powerful engine of the global economy, regularly posting high single-figure or even double-digit annual increases in GDP. For a long time, Chinese companies had the reputation for being shameless copycats of Western products. Today China is pushing the frontiers of innovation. The nation invests more in R&D than the United States does – investments that commercialise products and create jobs.
For international businesses interested in the Chinese market, the biggest difficulty is how to address the complex dynamics between cultural, social, political and economic factors.
Not understanding the market is the most common reason why Western businesses fail to capitalize on the huge potential in China. One has to understand the culture, how to manage people and relationships, how to communicate, how the government operates and the political system works and how to delegate and negotiate, to mention a few aspects.
This training is designed for management in businesses with operations in China. The purpose is to provide a profound understanding of the dynamic, diverse and challenging Chinese market in order to better develop, manage, control and support Chinese operations. In short – this training will help you to do better business in China!
Apply here
Download our PDF
Programansvarig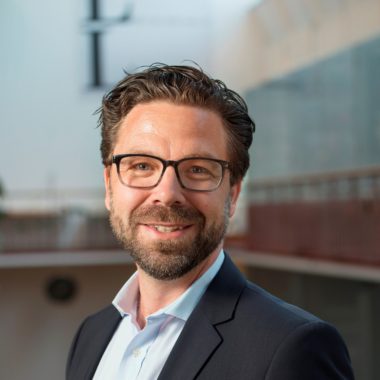 For whom?
You are fully or partly responsible for the growth and development of your company's China operations, for instance;
You are already in China or shortly to be sent out there
You are based in Sweden (or other Nordic countries), but have responsibility for Chinese operations
You have business interactions with the Chinese operations on a daily basis
You are based in Sweden and a member of the board of one or more Chinese companies
Themes in the course
China Today in Broad Strokes – why China is such an attractive and strategically important market today and in the future, and why it is difficult for Western companies to navigate in China
Challenges and Opportunities of China today – economic, political and societal factors
Legal Dilemmas and Disputes – understanding the challenges and reaching acceptable resolutions
Daily Operations – managing people and relationships, effective communication, delegation and motivation
How to Negotiate with Chinese Counterparts – achieving mutually positive outcomes
Faculty
Frederic Cho who is Vice Chairman of Sweden-China Trade Council and a professional strategic advisor on China related economic issues and corporate investments.
Tim Cullen who is an Associate Fellow at the Saïd Business School, University of Oxford, and Director of the Oxford Programme on Negotiation. He is also a visiting professor at Sun Yat-sen University in Guangzhou, and has broad experience working in China and across Asia.
Li Ma who is Associate Professor in Organizational Behaviour at Guanghua School of Management, Peking University and focuses on Chinese cross-cultural negotiations.
Giles Chance who is Visiting Professor at among other universities the Tuck School of Business at Dartmouth College in New Hampshire, USA and the Guanghua School of Management, Peking University and has more than 30 years' experience negotiating at the highest levels in China.
Ning Wang who has extensive experience helping Nordic entities to establish government and business relationships in China.
Christina Petzäll who has had business operations in Shanghai, Beijing and New Delhi where she was the founder and Managing Director of Communication Consulting, specializing in Leadership Training, Business Development and Cross-Cultural Communication.
Lennart Petzäll who has assisted foreign companies for almost 20 years to set up and expand operations in China by helping them with initial market research, feasibility studies, sourcing and assessment of local vendors, managing red-tape in relation to business set-up and executive search for local management.
When?
24-25 April, 2018, 9:00-22:00 CET (incl. dinners)
26 April, 2018, 9:00-17:00 CET
Where?
Villa Brevik – Lidingö, Sweden
Fee
SEK 55 000 (excl. VAT). This covers material course material, documentation and meals. Travelling and accommodation expenses are not included.
Language
English
Application is binding, but please note that the course will only take place if 15 participants have been registered until March 26, 2018. A cancellation more than two weeks before the start of the course will be credited with 50 % of the fee. A cancellation less than two weeks before the course start will receive no refund. Accommodation is not included in the price.
Application
The course will start only if we have received applications from at least 15 participants on March 26, 2018.